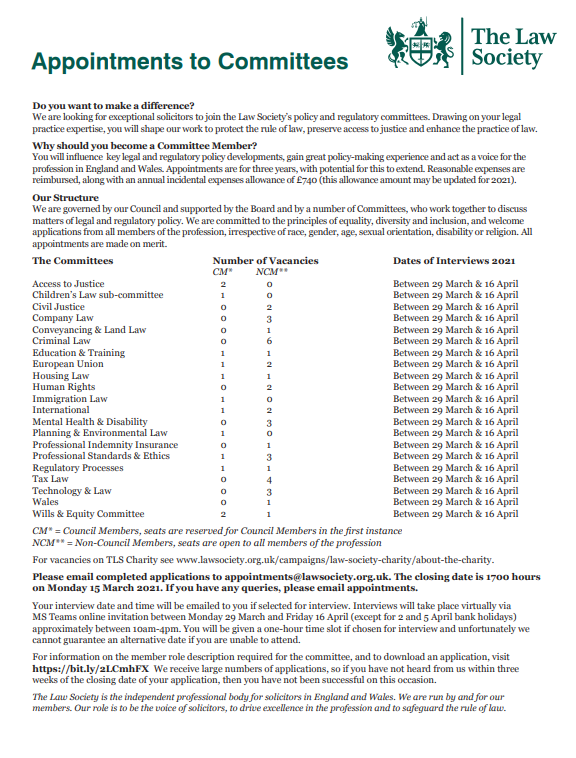 STEPHEN JOHN MORRIS deceased

Died 24th December 2020 aged 60 years at Camber Sands Leisure Park, Rye.

Late of 47 Bowden Road, Poole Dorset, but with former links to Tunbridge Wells and Ashford.

Would anyone having knowledge of a Will of the deceased please contact his fiance Jackie Burns by email to assessor.jackie@gmail.com.



JOHN QUINTON GRUBB deceased
50 Northumberland Avenue, Rainham ME8 7JY
Found dead on 13 December 2020
If anyone has a Will for the above, would they please contact Richard Hall of Aldridge Brownlee Solicitors LLP.
Address:  912 Wimborne Road, Moordown, Bournemouth BH9 2DJ. 
Email: richard.hall@absolicitors.com
Tel: 01202 527008
FREE SRA WEBINAR ON QUALIFYING WORK EXPERIENCE
22 February 2021

Are you interested understanding the opportunities and obligations in relation to qualifying work experience?

From 1 September, everyone looking to qualify as a solicitor through the Solicitors Qualifying Examination (SQE) will need at least two years' qualifying work experience (QWE).  The change not only gives firms more flexibility around training and recruitment, but also means that solicitors have new obligations around confirming whether a candidate has completed QWE.
The SRA is offering a free webinar so firms can learn more on Monday 22 February, 14.00. They think this will be of interest, as it will be relevant to all solicitors - not just those who are currently offer training.

They will cover:

- What counts as QWE
- What confirming QWE means for a solicitoR
- How it fit into the new SQE
- Where QWE might sit in qualification (ie between the two SQE assessments)
- How QWE works when training candidates for the second assessment, SQE2
- Having trainees on old Legal Practice Course route and new SQE candidates as well
- Offering QWE and the latest guidance available.

To make this as relevant as possible, attendees can submit questions when registering.

Book now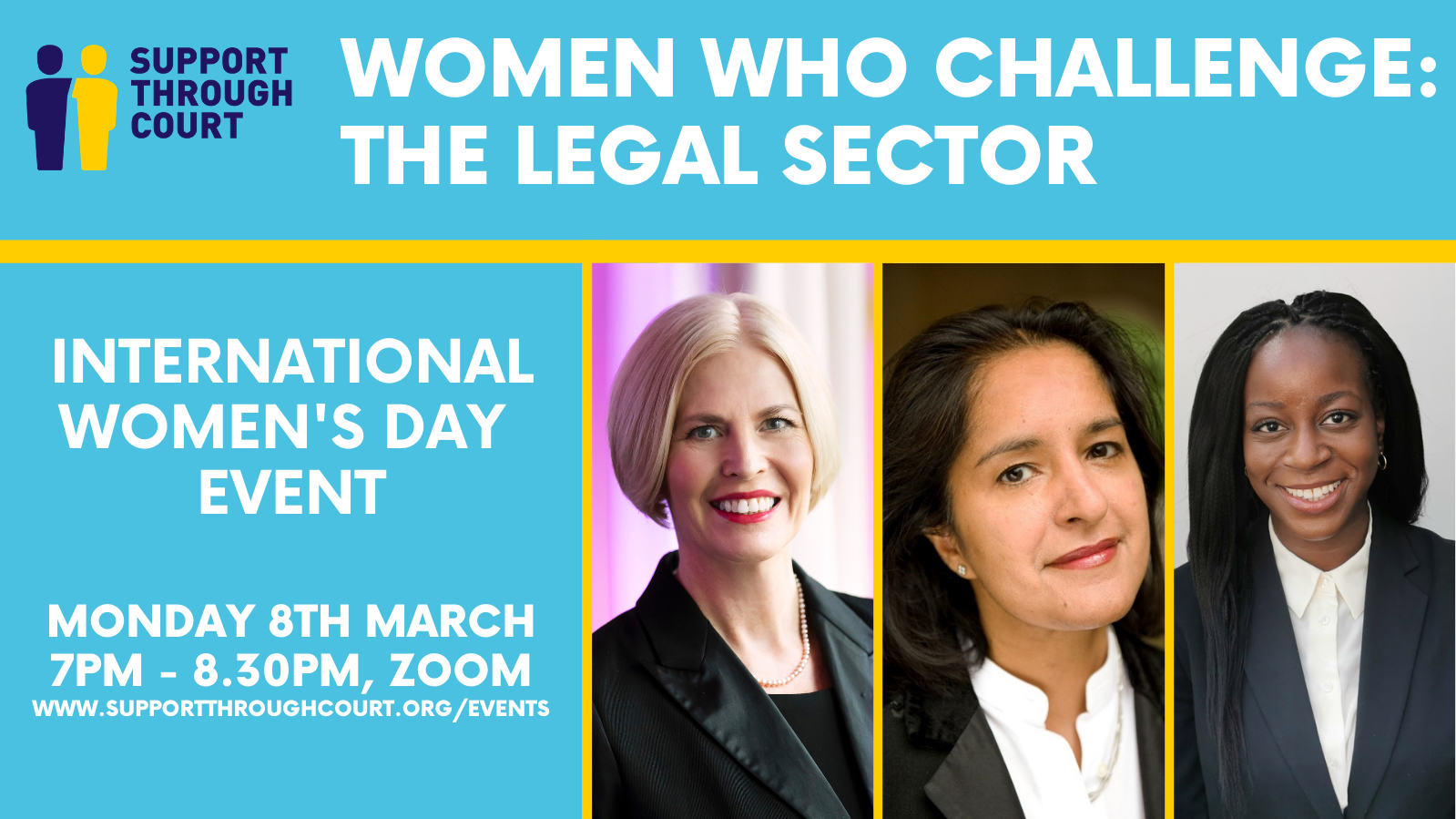 We would like to invite your members to attend our International Women's Day virtual event on Monday 8th March.
The event will be held in the evening of March 8th on Zoom, titled Women Who Challenge: The Legal Sector. This is to compliment the theme of International Women's Day which is #ChooseToChallenge, where we will showcase some fantastic women in the legal sector who are breaking barriers and advocating for women. The event will be a panel discussion with speakers sharing their experiences within the sector and what challenges they have had to overcome. 
Hosted by Kay Burley, Sky News presenter and broadcaster, our speakers include Christina Blacklaws, former President of the Law Society, Dame Bobbie Cheema-Grubb, the first Asian woman to serve as a High Court Judge in the UK and Adeola Fadipe, a Pupil Barrister who founded an organisation to help diverse candidates access the Bar.
Tickets are just £15 general admission and discounted to £8 for students and Support Through Court volunteers. All funds raised from this event will go directly to funding the work of Support Through Court. Further information and the link to register for the event is: www.supportthroughcourt.org/events/social-events/women-who-challenge-the-legal-sector
         I do hope some of your members will be able to attend, and I look forward to seeing you there.
        Thank you and kind regards,
Katie Baxter
Supporters Manager
KLS STUDENT MEMBER INTERVIEWS LAW SOCIETY VICE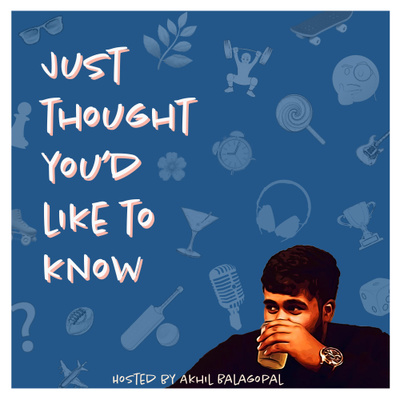 PRESIDENT STEPHANIE BOYCE
Akhil Balagopal, a KLS student member at the University of Law, Guildford, has sent us this interview with the next Law Society President.  Listen here.
SCHOOL GOVERNOR POSITION

Barton Court Academy Trust is looking to recruit a new School Governor for the Local Governing Body of The Charles Dickens School.
If this is something that might interest a member of your organisation then please circulate the attached flyer. 
If they have the time, skills and interest to join our Local Governing Body then we would be delighted to hear from them.
Further information can be obtained by emailing clerk@bartoncourt.org
We would like to take this opportunity to thank you for your assistance with this.


KENT MS THERAPY CENTRE BOARD POSITION
15th January 2021
"We are looking for a board member with legal training and practice to join as a volunteer Trustee at the Kent MS Therapy Centre.
The board usually meets once every two months on a Friday morning. In the Covid times we are meeting every month to cover operational risks etc. In February the board will begin a review of our strategic direction. The charity ended its financial year in a strong position, far better than we dared to hope back in March because we receive no central or NHS funding and thus generate all our own income.
"Established in 1984, the Kent MS Therapy Centre (KMSTC) was set up to provide a range of therapies and support services to all those affected by MS. Following a very successful fundraising programme, the new purpose-built Centre opened its doors on 5th January 2015. With help from existing members and supporters from the local community, we have been able to create a modern building with a warm and welcoming environment. The centre delivers a wide range of excellent services to help members manage their condition and improve their quality of life. Perhaps most importantly, KMSTC is a social hub that allows members the opportunity to share experiences, problems or ideas ? or just to relax and have fun with friends.
"The centre provides a range of therapies including oxygen, physiotherapy and hydrotherapy to its members and other people suffering from a range of medical conditions."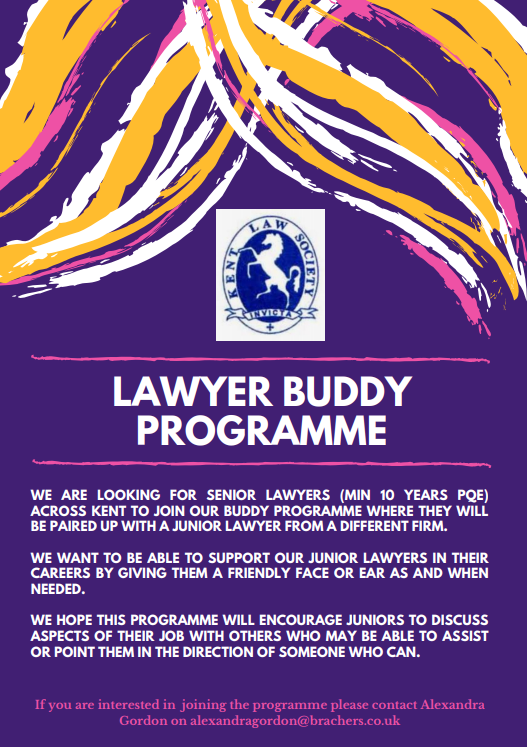 BRIAN KINGSLEY-SMITH

Members will be saddened to hear of the death of Brian Kingsley-Smith on 29th September. A Chatham solicitor of long and good standing, Brian was a stalwart of the Kent Law Society and stood as its President in 1980.

Due to Covid-19 restrictions, members will not be able to attend the funeral, but his family and many friends will be in our thoughts.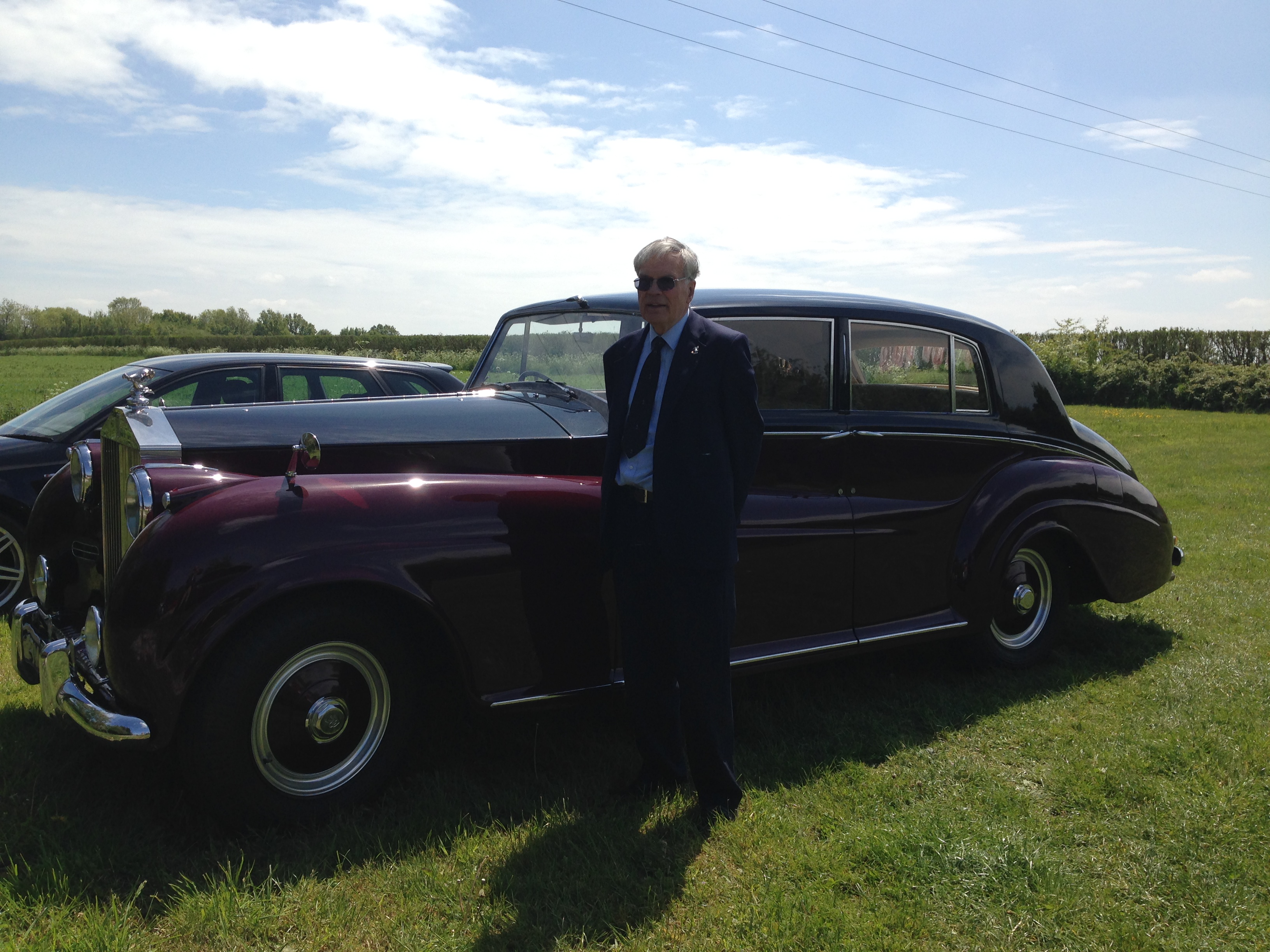 LEGAL DIRECTORIES WEBINAR

Now is the start of the directories season, as law firms start to prepare for, and put together submissions for, both the Legal 500 and Chambers and Partners directories.

This free webinar is intended to give firms insight into the Chambers research and selection process, and is run by the legal PR and marketing consultancy LexRex.  The event provides the opportunity for delegates to submit questions both in advance and during the session.  If this is of interest, follow this link.
https://www.eventbrite.com/e/lexrex-in-conversation-with-chambers-and-partners-tickets-115993049333?aff=KentLawSoc

IMPORTANT NEWS FOR OCTOBER PII RENEWERS
Please follow this link to an important article, as the Law Society Professional Indemnity Insurance Committee (PIIC) regards it as essential for people with October PII renewals to deal with the matter now.  The article was published in the Law Gazette from the Chair of the Professional Indemnity Insurance Committee, Nick Gurney-Champion. 
https://www.lawgazette.co.uk/practice-management/if-you-have-a-1-october-pii-renewal-date-act-now/5105201.article
WRITE TO RISHI
The Law Society has launched a new campaign, calling on solicitors to ?Write to Rishi?, the Chancellor of the Exchequer, to properly fund the justice and legal system as part of its Return, Restart and Recovery campaign. The comprehensive spending review is now underway. This spending review is a once in a generation opportunity for our justice system, which contributes significantly to our economy, underpins our society and in turn facilitates growth across other parts of our economy.
The more people that write to the Chancellor of the Exchequer through the action, the bigger impact our submission to the full review will make.
The Law Society has asked that people write to the Chancellor of the Exchequer using their quick and easy tool which takes just two minutes to complete.
https://lawsociety.e-activist.com/page/64122/action/1
The following message is being sent out on the KLS Twitter account.
"With the comprehensive spending review underway, use @TheLawSociety tool to write to Rishi to urge him to ensure that our justice system and legal services sector is equipped with the funding it needs to face the challenges of the future.
https://lawsociety.e-activist.com/page/64122/action/1
This spending review is a once in a generation opportunity for our justice system. Take action by using @TheLawSociety new tool to and write to Rishi to call for our sector to get the funding needed to face the challenges of the future
MEDWAY COUNTY & FAMILY COURT CLOSURE PLANS - CONSULTATION

Kent Law Society has received the following message from HMCTS.  We have responded [For KLS response, go to Consultation Responses page]. Members should also consider responding themselves direct. Members who use Twitter may have already seen the list of points tweeted by Rachel Chan of Counsel, which highlight the accessibility problems these proposals will create.

"The consultation proposes arrangements for the future of work currently being heard at Medway County and Family Court upon its closure in January 2021.
Whilst there were no immediate plans to reduce the HMCTS estate in Kent, circumstances outside our control mean that we have to vacate the county court building in Medway. We are therefore consulting on the relocation of civil and family court business to Maidstone.
Medway County and Family Court is situated in Chatham, and is located in a building that HMCTS occupies as a tenant. We are required to vacate the property at the end of January 2021 as the lease is due to expire. The landlord of the building intends to redevelop the site and whilst we continue to make attempts to extend the lease, this has not been possible. This consultation sets out our proposal for the interim and permanent relocation of the work currently heard at the court.
Our permanent proposal is to undertake works to increase capacity at Maidstone Combined Court. Maidstone is located 11 miles from Medway and presents a viable solution. Our initial assessment is that travel to this location would be reasonable and would comply with our estates principle of ensuring access to justice for all. We would also seek to provide capacity at the nearby Medway Magistrates? Court building for some of the work (also in Chatham), providing local access for any users who are unable to travel to Maidstone.
The consultation also sets out why it will be necessary to adopt temporary listing arrangements for the work currently heard at Medway County and Family court pending the completion of enabling works at Maidstone. We have outlined the reasons for our approach and why these temporary arrangements will be necessary. Work will be heard by telephone or video where possible, and the remaining work would be distributed between Medway Magistrates? Court, Maidstone Combined Court (without enabling works), and county courts in Canterbury, Dartford and Thanet (Margate).
The consultation will run for four weeks and will close on 11 August 2020. Consultation documents are available at https://www.gov.uk/government/consultations/proposal-on-the-future-of-medway-county-and-family-court. Please feel free to, cascade this information to your colleagues and interested parties at a national and regional level, as appropriate. Alternatively, if you would like to discuss this further, please do contact the project team at estatesconsultation@justice.gov.uk."
PRESS RELEASE - WILL AID NEEDS YOU!
Will Aid is an annual campaign that is designed to reinforce the need for everyone to have a will drawn-up by a professional solicitor, while raising essential funds for the life-changing work of nine of the UK's leading charities.
The campaign takes place every November when participating solicitors offer some of their time to write basic wills, waiving their usual fee. Instead of charging a fee, participating solicitors invite clients to make a voluntary donation to Will Aid, which is divided between the partner charities.
Will Aid launched in 1988 and since then has raised more than £21 million for the nine partner charities, allowing these charities to continue to support those in vulnerable situations and to continue to change lives for the better.
As a result of the COVID-19 outbreak, these charities have had events cancelled and shops closed, which has had a devastating effect on their finances and ultimately impacting their ability to support vulnerable people.
Following the COVID-19 outbreak, we are also expecting unprecedented interest in 2020 from potential will-makers as the pandemic has prompted a surge in the number of people looking to get their paperwork in order to protect their loved ones.
To meet this demand and continue to support our nine partner charities, we need more solicitors to sign up and take part in this year's campaign.
Will Aid is a fantastic opportunity to give back to your community, as well as meeting new clients who may need additional work all while providing positive, local publicity for your firm.
Your firm could help us to meet the demand and raise vital funds for these nine charities by signing up here: https://www.willaid.org.uk/solicitors/register
To find out more about Will Aid, go to: https://www.willaid.org.uk/
SRA Practising fees consultation 2020-21
8 June 2020
This joint consultation asks for your views on the practising fee overall and the split of spending between the Law Society professional body, the Solicitors Regulation Authority, Legal Ombudsman, Legal Services Board, Solicitors Disciplinary Tribunal and Financial Conduct Authority.
MENTAL HEALTH AWARENESS WEEK - 18-24 May

LawCare's Mental Health Awareness Week is this year focused on kindness.  Find here their free to use resources.  The resources include an article, social media images and new top tips for sleep. They are also encouraging people to share moments in their legal career when someone showed them kindness on social media during the week, using #momentofkindness and tagging them in. Details will follow on their social media platforms regarding webinars taking place during the week.
DAVID FIFIELD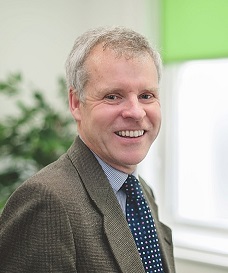 Halletts of Ashford have today made the following announcement.

'With great sadness, we announce the loss of the firm's long standing Partner David Fifield, who suddenly and unexpectedly passed away on 25 April. David was much respected and greatly valued personally and professionally by his colleagues and clients, and our thoughts and condolences go to his family.'
Also see Kent Online at https://protect-eu.mimecast.com/s/v4TaC3yWOcmkYVUqklqm/

WILL SEARCH

Elly Terry deceased - d.o.d.12 April 2020 - aged 77
Would anyone knowing of the existence of a Will for the above named deceased late of 5 Twydall Lane, Gillingham ME8 6HX, please contact Gertrude Haaya on 07872 675616 (kaayagertrude@yahoo.co.uk)  or Alvin Sumari on  alvinsumari@yahoo.co.uk     The family urgently want to know the deceased's funeral wishes.
COVID-19 PERSONAL HARDSHIP FUND FOR SOLICITORS 
The Solicitors' Charity has developed a unique COVID-19 Personal Hardship Fund to support solicitors who find themselves in personal hardship caused by the pandemic.  The charity has committed to initial funding of £1,000,000. The fund will help solicitors that find themselves financially in need due to COVID-19. Full details on the fund and how to apply can be found on the charity's website.
In addition, you can access the COVID-19 Support Hub. Here you can find up to date information and resources to support you during the outbreak.


VOLUNTARY SECRETARY TO BOARD OF TRUSTEES NEEDED

Ashford Mediation Service a currently looking to appoint a voluntary Secretary of the Trustee Board. AMS is a voluntary organisation offering free, impartial mediation to the residents of Ashford Borough.
See our website  www.ashfordmediation.co.uk.

A full job description is available by emailing info@ashfordmediation.co.uk or for an informal chat feel free to contact Sue Pitt, Chair on sue@ashfordmediation.co.uk.

We are continuing to operate during the CV19 crises so you will need to be comfortable using video conferencing, which will will help you set up, in order to take up this role.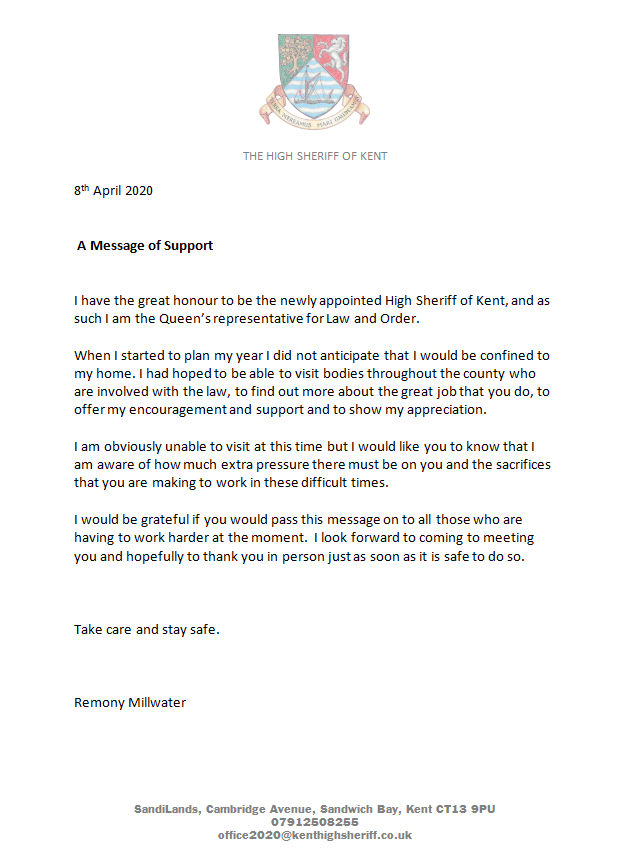 LOCAL AUTHORITY SEARCHES DURING CORONAVIRUS MEASURES

Below we set out a message received from SearchFlow, one of the search providers members may be using.

https://www.searchflow.co.uk/news-and-events/news/2020/march/a-message-from-our-managing-director/ .
Many firms are at the stage where they are trying to get as many people working from home as possible.
I just want to confirm our Business Continuity Plan is robust and all our employees are equipped to work remotely and it has been rigorously tested over the last few weeks. Let me know if you would like a copy of our plan and I will send it over to you.   The SearchFlow ordering platform is fully mobile and can be accessed from all smart technology and has a security rating of an A. This means if your teams need to log on to our site to place orders they can, you can be sure there is no risk to do this via our platform.   If your staff work from home and do not have a secure internet connection which prevents them from placing orders remotely, we can manually process them on your behalf if you give our client services team a call.
We are speaking with local authorities to understand who can work remotely, a lot do have BCP?s in place but we are compiling a list to highlight any risk. We are currently working through what the plan is if personal searchers are denied access to complete searches, and which LA?s use email.
SearchFlow is financially secure to weather this storm. This is a good time to run security checks on your other suppliers especially if you are choosing to work remotely to make sure it is still safe to work with them.   If you or any of your teams have any questions, please do not hesitate to contact us. When I get any updates on local authorities I will pass these on straight away.
Kind Regards,  Harry Penn,  Business Development Manager
SearchFlow, 42 Kings Hill Avenue, Kings Hill, West Malling, Kent ME19 4AJ      T:01732876739     E: Harry.Penn@searchflow.co.uk    W: www.searchflow.co.uk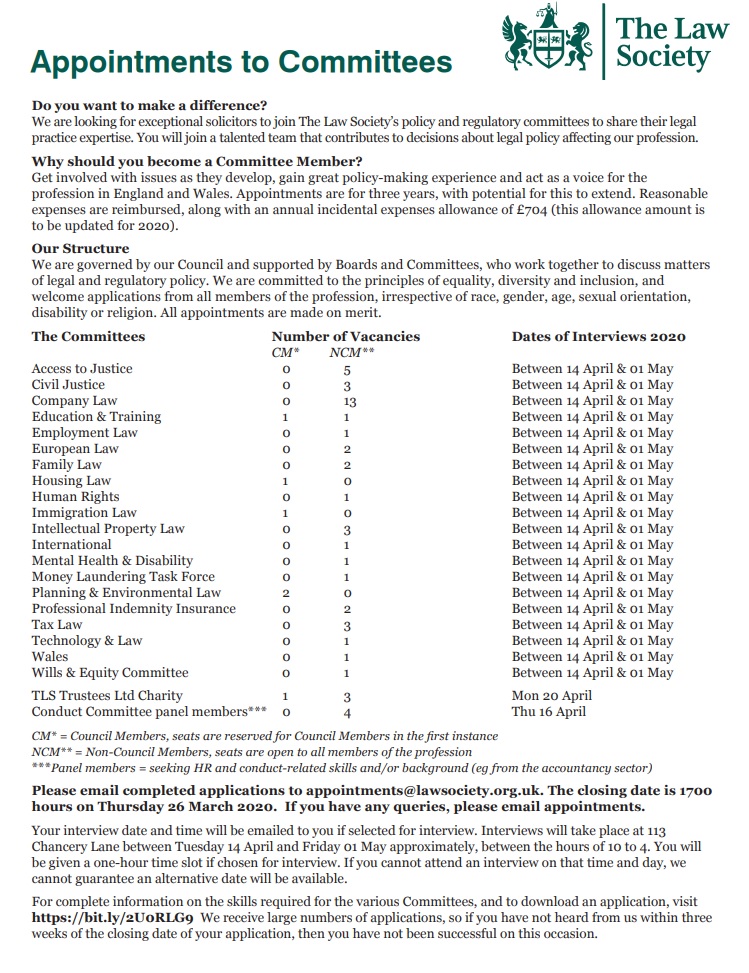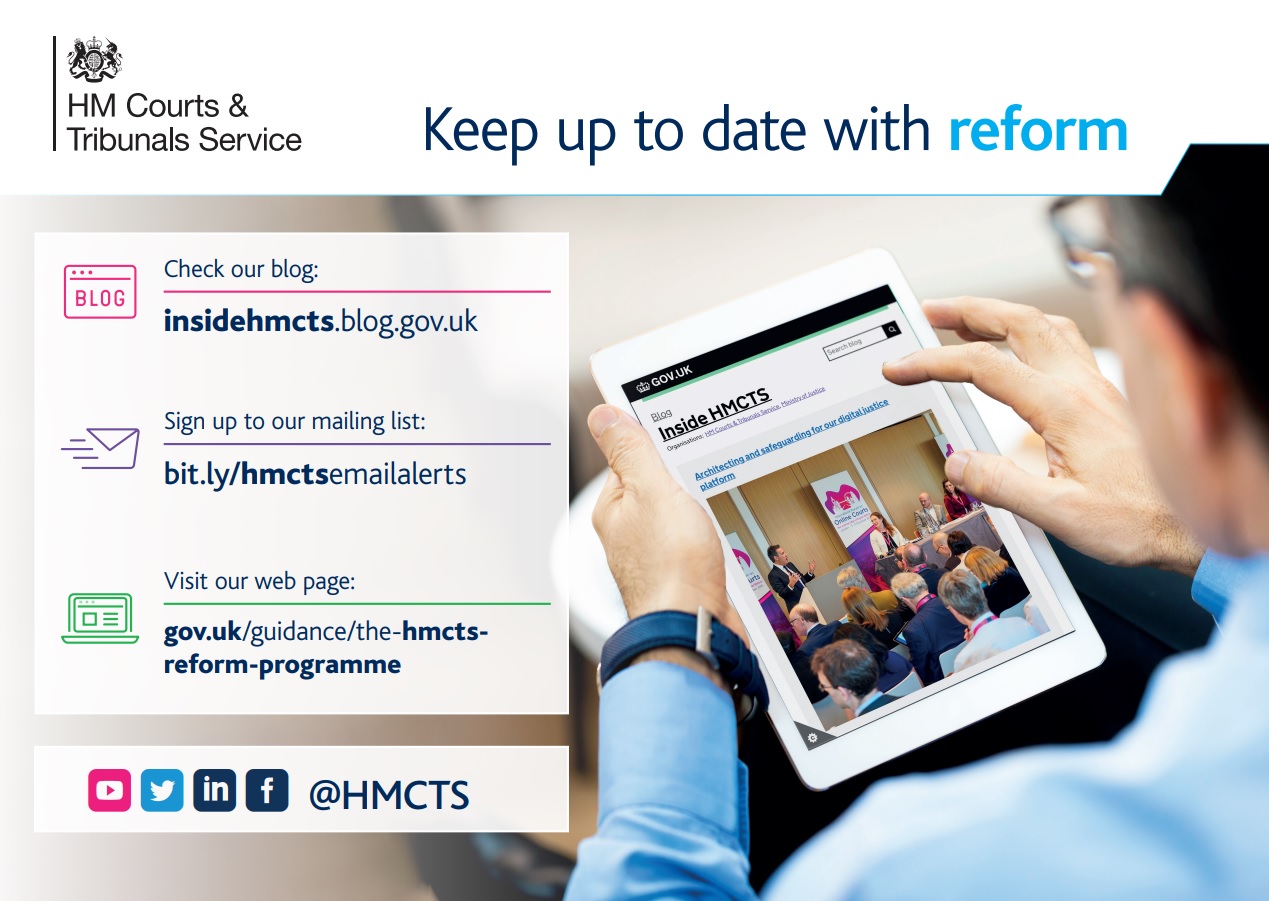 THE LAW SOCIETY EXCELLENCE AWARDS ARE NOW OPEN
 
The Law Society Awards for Excellence celebrate the hard work and inspirational achievements of solicitors, legal teams and firms of all sizes.
 
Choose from 23 categories, including eight awards that recognise outstanding individuals.
 
Whether you have a high-achieving business development strategy you want to shout about or have made strides in your diversity and inclusion work, with so many categories to choose from, there's a place for everyone to shine. Find the right category for you.
 
It's free to enter and you can choose as many categories as you like. Entries close on Friday 1 May 2020.
 
For the best chance of winning find out how to write a successful entry with help from the experts. Need inspiration? Hear from previous winners about their winning submissions.
 
For more information visit The Law Society's awards page.
2020 KEIBA AWARDS

This year's scheme has now been launched and applications are invited.  
If you know of or come across any company who you feel should be recognised for what they do and how they run their business, please encourage them to enter.  The closing date is the 21st February.
Here is the video from the launch and the link to the website
https://www.kentonline.co.uk/kmtv/video/its-back-keiba-2020-launches-30094/
https://keiba.co.uk/about/

If you have any queries, or would like to be sent an entry brochure, contact Allison Campbell-Smith, Programme Manager:KEiBA 2020, Kent County Council - Economic Development,  2nd Floor Invicta House, County Hall, Maidstone ME14 1XX 
Phone 03000 417040 | Mobile 07717 853573
EQUAL TO EVERYTHING: JUDGE BRENDA

LAG (the Legal Action Group) is campaigning to fund a copies of the children?s book about Lady Hale,  "Equal to Everything: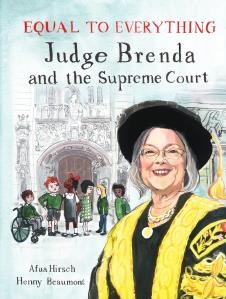 Judge Brenda" and send them to primary schools across England and Wales as part of their commitment to Legal Education. The immediate target is to achieve this in time for World Book day on 5th March.

Follow this link for details of the book:  https://www.lag.org.uk/shop/book-title/206209/equal-to-everything--judge-brenda-and-the-supreme-court

Follow this link about the response of Bidwell Henderson, the costs lawyers and draftsmen, to see how you might be able to help this project: see  https://bidwellhenderson.co.uk/equal-to-everything-judge-brenda-and-the-supreme-court-our-big-idea/

Law firms and chambers are being approached to buy some books and distribute to the primary schools in their area LAG are trying to co-ordinate the initiative and promote their generosity through the LAG social media channels.

For orders over 40 books, LAG can offer a rate of £10 per copy. If over 100 books were ordered, LAG will increase the discount dependant on scale.

HENRY WALTER (HARRY) JONES deceased

Could members, particularly in the North West Kent area, kindly check their firm's Wills records to see whether they hold, or have any knowledge of, a Will of the above named, late of 3 Clinton Avenue, Welling DA16 2DY, who died in May 2019. He is believed to have died without any UK based family. If you can help, please communicate with his nephew in New Zealand Matthew Spencer at doc.matt.spencer@gmail.com.
LETTER TO PARLIAMENTARY CANDIDATES

Our President, on behalf of Kent Law Society, has written to all of Kent's Parliamentary Candidates in the following terms.  We are publishing any responses that are received below.

"Dear Candidate,

As the President of Kent Law Society, I am writing on behalf of Kent Law Society to all parliamentary candidates in Kent to ask four questions. These questions relate to issues that our members would like answers to please. 

The membership of Kent Law Society is now over 500 strong and comprises solicitors, paralegals, legal executives, licensed conveyancers, and trainees working and/or living in Kent.  It also includes students at both UKC and CCCU. The Society was formed to promote the best interests of its members in Kent in 1818. 

The questions will be posted to our website and your answers published. The questions are set out below:

1. The MoJ is undertaking a review into criminal legal aid and was to have issued a consultation at the end of November concerning five areas where the work was accelerated.  The calling of the general election has postponed the publication of that consultation, though a similar review of the fees paid in prosecution cases was completed allowing for increases in those fees. Would you support increased funding for criminal legal aid should the review show a strong evidence base for that position? 

2. Britain's relationship with the EU will undoubtedly continue to dominate the political agenda after the general election. What priority would you place on justice and security cooperation with Europe including in particular, judicial and legal cooperation and enforcement? How can these be maintained or even enhanced were we to leave the EU by 31st January 2020?

3. At the end of the last parliament a number of important Bills in relation to family law fell. Both the Divorce, Dissolution and Separation Bill and the Domestic Abuse Bill contain important provisions supported by many family law lawyers. Would you support the re-introduction of those Bills? 

4. The judiciary in this country are viewed enviously for their independence and impartiality by many other jurisdictions yet recently it has been suggested that the Supreme Court could be abolished or its appointment process made subject political scrutiny. What is your view of judicial independence? 

I understand that the election period is short but it is vital that we take urgent action to address the crisis facing our justice system. If you could respond to these points please, it would be much appreciated and will assist our members to ensure they vote appropriately.

I look forward to hearing from you.

With kind regards

Yours sincerely, 
Emma Palmer 
President of Kent Law Society
c/o Whitehead Monckton Solicitors 32-33 Watling Street Canterbury Kent"

REPLIES RECEIVED

From Teresa Murray, Labour, Rochester & Strood

"Hi Emma ,thank you for contacting me. I am not signing any pledges or making promises before the election, as unless I become an MP I will not be able to influence the issues your raise at government level. However, I work in prisons and understand completely the need to properly fund legal aid and restore capacity in our justice system to make it accessible and fair to all."

From Adrian Gee-Turner, Lib Dem, Ashford

"Dear Emma,  Thank you for giving me this opportunity to address your Society.  I studied Business Law myself and have a CIM qualification recognised by the Law Society. I believe we are moving towards a time where the judicial system is at risk of being politicised. I believe in the clear separation of the executive and judicial. I believe the representative parliament is sovereign and not the executive. I can confirm I support the proper funding of legal aid.  I would support the reintroduction of the Bills which where lost at the end of the last parliament.  As a Lib Dem and member of the European Federal Trust for 20+ years I am trying to win the seat of Ashford so I can frustrate the plans to leave the EU. If I am successful but we still leave I would look to vote on every occasion to bring about the closest relationship I can for the furtherance of our security and stability through alignment with the EU.  Please help me to become elected and together we can try to do what we can to this endeavour."

From Jenny Reeves, Labour, Faversham and Mid Kent 

"Dear Tracie,  Thank you for your Email,  I am happy to answer your questions on behalf of the Kent Law Society, I will do so to the best of my ability and hopefully you will be happy with the content but if anything needs further clarification please do get back to me and I will be happy to help
1) I would be happy to support increased funding for criminal legal aid, in fact it is part of the Labour Party Manifesto, Justice should be available and accessible to all, regardless of income, people have often entered pleas or misunderstood charges due to not being represented well, unfortunately it has been found that Lawyer/ Barrister Google is as widely used as Dr Google these days, this can lead to people completely misunderstanding what they are supposed to be doing or saying within the court room or justice processes.
2) The Labour Party Policy regarding the EU should people decide to leave after we have renegotiated a deal is as follows : Clear commitments on future security arrangements, including access to the European Arrest Warrant and shared databases, making people safer at home and abroad. This clearly shows that we intend to keep working with the EU on all matters regarding justice and Law, which I believe is paramount, we do this with Interpol in a looser sense but with the EU we must continue to have close ties.
3) I whole heartedly support the re-introduction of the Divorce, Dissolution & Separation Bill and the Domestic Abuse Bill as soon as Parliament reconvenes, I personally felt that they were Bills with broad support across the house and could have had quick reading and been passed to the Lords without any problems, the fact that they didn't was horrific to me and the victims who needed the protection from the Domestic Abuse Bill have been let down horrendously by the Government who demanded this election despite the Queens Speech being supported, this was an election to try and force a Brexit through, and it has caused many other valid legislative issues to be forgotten about by a Government who introduced them.
4) The Supreme Court is the most highly respected institution in our land on legal matters, it should of course never be abolished and it is only by those who feel it has acted against their interests politically who suggest otherwise. The judiciary of course should remain independent, how else can it do the correct task? In recent times the attacks by the media on the judiciary have been atrocious this again has been due to political motivation and we need to stand up for an independent judiciary, if we don't we are heading towards a totalitarian state not a democracy."

From Kyle Marsh, Liberal Democrats, Dartford

Dear Tracie,  Thank you for your email yesterday. Please find my answers to your excellent questions below.
1. Access to justice is critical for the effective functioning of our legal system. It is imperative that the most vulnerable are able to access the support they need, even when they may be guilty of criminal wrongdoing, so that our judicial system remains one of the finest in the world. I believe the strong evidence base already exists for the expansion of criminal legal aid.
2. The Liberal Democrats are firmly against leaving the EU, as I am sure you and your colleagues are aware. Our future is best considered in terms of our relationship with Europe, and I hope that - whatever we wake up to on 1 February 2020 - that is a close, mutually-beneficial relationship. We need this in order to achieve security, economic cooperation, and a fair and judicious system in defence of human rights. I do appreciate that there are feelings of European overreach in terms of how the criminal justice system is managed, and I believe that we need to achieve reforms in this area - not leave the EU altogether. However, I believe that close cooperation with our European allies will always be essential. An open, honest and forthright relationship will ensure that these ties are maintained. To enhance this, we need to establish a clear idea of what we believe security cooperation should look like, so we can start to work for what we can achieve.
3. I support the introduction of legislation on those issues. Whether the same bills should be re-introduced, or whether newer and more effective legislation reflecting the new parliament would be preferable, is a matter for lawmakers to decide. I hope to be among them.
4. The judiciary is only effective when it is independent. The political game-playing that took place around the Supreme Court's judgement on prorogation was, at best, disappointing and at its worst, constitutionally disaffecting. We cannot play games with our court system, even when we hide these games behind the veil of "respectful disagreement." The very notion that the Supreme Court should - or even should - be abolished is chilling.

From Charlotte Cornell, Labour, Dover

Dear Emma and Tracie,  Below are my responses to the Kent Law Society's questions for parliamentary candidates: Dear Emma and Tracie,  Below are my responses to the Kent Law Society's questions for parliamentary candidates: 
1.    The Labour Party has been clear that we will enact the criminal legal aid review. As per the FDA's plea, the trade union representing civil servants in the Crown Prosecution Service, in government we will halt all cuts to legal aid and increase funding for prosecution and defence lawyers. The Bach Report lays out how justice should be considered on the same level as health and education. It states clearly that we should see legal aid and access to legal aid as a human right. I therefore unequivocally support the increased funding for legal aid - everyone has the right to justice.  
2.       In the first three months of a Labour government, we will negotiate a deal with the European Union and put it back to the people in a referendum with the option to remain. That deal will include clear commitments on future security arrangements, including access to the European Arrest Warrant and shared databases, making people safer at home and abroad. Overall, we will secure a revised Withdrawal Agreement that provides legal protection for citizens? rights, meets our international obligations ? particularly with regard to the Good Friday Agreement ? and ensures an appropriate transition period to allow businesses and citizens to adapt to any new arrangements. 
3. I have been absolutely clear that we must reintroduce a Domestic Abuse Bill in the new parliament. After the brave intervention of my Kent colleague Rosie Duffield in parliament earlier this year, it is clear that victims of domestic abuse are continuously let down whilst there continues to be a lack of education about domestic abuse and coercive control. We need to improve the safety of the family court system for domestic violence victims and prohibit their cross-examination by their abuser. Furthermore, I would also support the reintroduction of the Divorce, Dissolution and Separation Bill, which rightfully would have introduced no-fault divorce procedures, to put an end to the damaging divorce proceedings that currently take place. 
4. The backbone of a healthy and functioning democracy is an independent judiciary. I will always fight to maintain this is the case across the United Kingdom. It is clear, however, that there are problems with the judiciary?s current makeup in terms of gender, race and class. For our judiciary to truly reflect the diversity of the UK, it must be made more representative. However, this must be done without having any effect upon, or consequences for, its independence.
I hope this clarifies my views on the matters you have raised.

From Marna Gilligan, Green, Dartford & Gravesham

Dear Emma, My answers are below. I'm absolutely not a legal expert; if I've misunderstood any of your questions or if you need more information please get back in touch.
1.   The MoJ is undertaking a review into criminal legal aid and was to have issued a consultation at the end of November concerning five areas where the work was accelerated. The calling of the general election has postponed the publication of that consultation, though a similar review of the fees paid in prosecution cases was completed allowing for increases in those fees. Would you support increased funding for criminal legal aid should the review show a strong evidence base for that position?
I would absolutely support this. The cuts to legal aid are very damaging; a healthy and working legal system needs to ensure that everyone has the representation that they need, and an equal access to justice.
2.   Britain?s relationship with the EU will undoubtedly continue to dominate the political agenda after the general election. What priority would you place on justice and security cooperation with Europe including in particular, judicial and legal cooperation and enforcement? How can these be maintained or even enhanced were we to leave the EU by 31st January 2020?
The Green Party advocates a second referendum, and during that referendum we would campaign to remain in the EU. But if we do leave I would support maintaining the closest of ties with the EU, including judicial and legal cooperation.
3.   At the end of the last parliament a number of important Bills in relation to family law fell. Both the Divorce, Dissolution and Separation Bill and the Domestic Abuse Bill contain important provisions supported by many family law lawyers. Would you support the re-introduction of those Bills?
Both of these bills are important, and long overdue. I would completely support their reintroduction.
4.   The judiciary in this country are viewed enviously for their independence and impartiality by many other jurisdictions yet recently it has been suggested that the Supreme Court could be abolished or its appointment process made subject political scrutiny. What is your view of judicial independence?
I think it's essential that the judiciary is as free from political interference as possible. I'd also add that the attacks on the judiciary we've seen in the last few years, from both press and politicians, is extremely worrying.

From Damian Green, Conservative, Ashford

Dear Ms Palmer,  Thank you for your letter on behalf of Kent Law Society.  I will reply to your questions in order below:
1.  I look forward to seeing the results of the consultation and support the principle of legal aid in criminal cases, but it?s right that it?s targeted at those who need the support. Britain has become a safer place in the last decade, with overall crime (excluding fraud) down 34% since 2010/11, and we currently spend £1.6 billion per year on legal aid, a fifth of the MOJ budget.
2.  We are leaving the EU, not Europe and the Prime Minister has been clear from the outset that we want to have a close, co-operative relationship with our friends in EU states on matters of mutual interest such as security. Areas like the European Arrest Warrant will be an important part of our discussions with the EU as we negotiate our future relationship, I am sure.
3.  Yes.
4.  The independence of our judiciary is a fundamental pillar of our society and it must remain that way.

On behalf of Beccy Sawbridge,  Green, Dover & Deal

Dear Tracie and Emma, Apologies for delayed reply. Fully support the points raised - attachment explains why and how our manifesto would support. 
1.    Yes Beccy Sawbridge and our party strongly support increased funding for criminal legal aid. The cuts brought in since 2010 are appalling. Furthermore both in the section of our Green Manifesto on Tackling Discrimination page 60 and on the section on Preventing Crime page 65 the focus is on enhancing compliance with intl human right agreements in Britain
2.    Standing for election in Dover, one of the country?s most vulnerable communities in the case of a hard Brexit, we know the National Audit office says a hard or no-deal Brexit will bring not ?take back control ? but the opposite; extended periods of ?sub-optimal border enforcement?. So we place an extremely high priority on justice and security cooperation and enforcement with Europe, including in particular judicial and legal cooperation and enforcement. Please see pages 29 ? 32 of our Green Party Manifesto.
3.    The reintroduction of bills that would mean perpetrators of Domestic abuse are more effectively prosecuted and victims of abuse better defended is one we would strongly support. Please see pages 60 ? 64 of our Green Party Manifesto.
4.    Judicial independence is imperative. (I am disappointed I didn?t get a Lady Hale tshirt!) It underpins the rule of law instead of mob rule in this country. We organised anti prorogation demos in our constituency in Dover and Walmer, both attended by 60 or more people and the Kent press refused to publish the stories. We must keep our Supreme court. A respectable government would legislate so that the editors and owners of the newspapers using hate speech against our judiciary and parliamentarians were liable to 6 figure fines and custodial sentences. The appointment process must not be meddled with by politicians unless and until we have mended our broken democracy, and introduced accountability which comes with multi-party democracy which comes through fair proportional voting.


#KLSHOUR TWITTER INITIATIVE

Kent Law School is establishing a new Twitter initiative #klshour (led by Darren Weir), which is being introduced to students this term.  To encourage our students to engage with this, we are proposing to host a Twitter hour event on campus, inviting some members of staff to attend in person and others to tweet in, and would very much appreciate it if two or three representatives from Kent Law Society could come along and join in in person (and other members tweeting in on line). 

The School will be holding this event on Tuesday, 5th November in the Wigoder Law Building (Moot Court Room). Darren proposes to give a short introductory talk from 6.00pm, explaining the what/why/how to?s of his scheme. Having staff and practising solicitors present will hopefully give our students the courage to participate and spread the word. Darren would be delighted to have drinks with Society representatives and staff after the event.

If you want any further information, contact Darren by email at D.Weir@kent.ac.uk.

Thank you in advance for any help you can offer towards a successful launch of #klshour on 5/11/19

UPDATED BREXIT ADVICE FROM THE LAW SOCIETY
10th September 2019

There continues to be uncertainty about how and when the UK will leave the EU. The Government?s stated intention is still to leave the EU on 31 October; however, the UK Parliament is currently taking steps to avoid this if a deal is not passed before the next European Council meeting. As uncertainty remains, we are advising our members to begin or continue to prepare for this eventuality as a no deal could occur on 31 October or later.
As the political uncertainty continues, both the Law Society of England and Wales and the UK Government have published information to support businesses, and specifically for solicitors. The Government has published guidance on how to prepare for a no-deal Brexit.
The Law Society of England and Wales has published guidance on the potential effects on our members in the event of a no-deal Brexit in the following areas:
Our international team can provide information on the national regulations that apply in each jurisdiction in the EU/EFTA. Email EuropeCIS@LawSociety.org.uk to request information about a specific country.
The Law Society forms part of the UK Delegation to the Council of Bars and Law Societies of Europe (CCBE), which also recently published extensive guidance on the effect of all Brexit scenarios on practice rights both for EU lawyers working in the UK and for UK lawyers working in the EU. The Solicitors Regulation Authority has also published guidance for EU lawyers practising in the UK.
All this information can be found on the Law Society's website and we will update this with further guidance and information in the coming weeks. If you have any questions you can contact the Law Society via brexit@lawsociety.org.uk .
MAYSTON REVIEW MEMBER BRIEFING - UCL REVIEW OF LEGAL SERVICES REGULATION

CLICK HERE for this document.  Members are encouraged to read this report and in particular, consider and respond to the questions on page 8.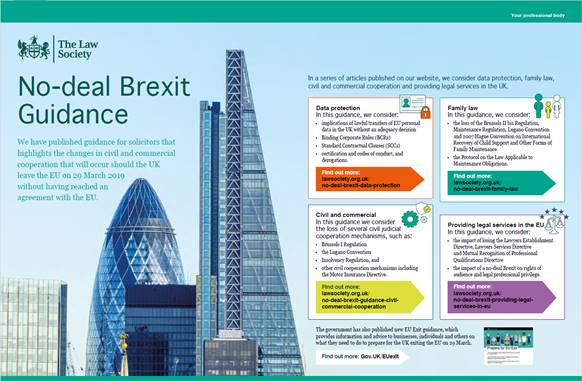 SQE - Useful Article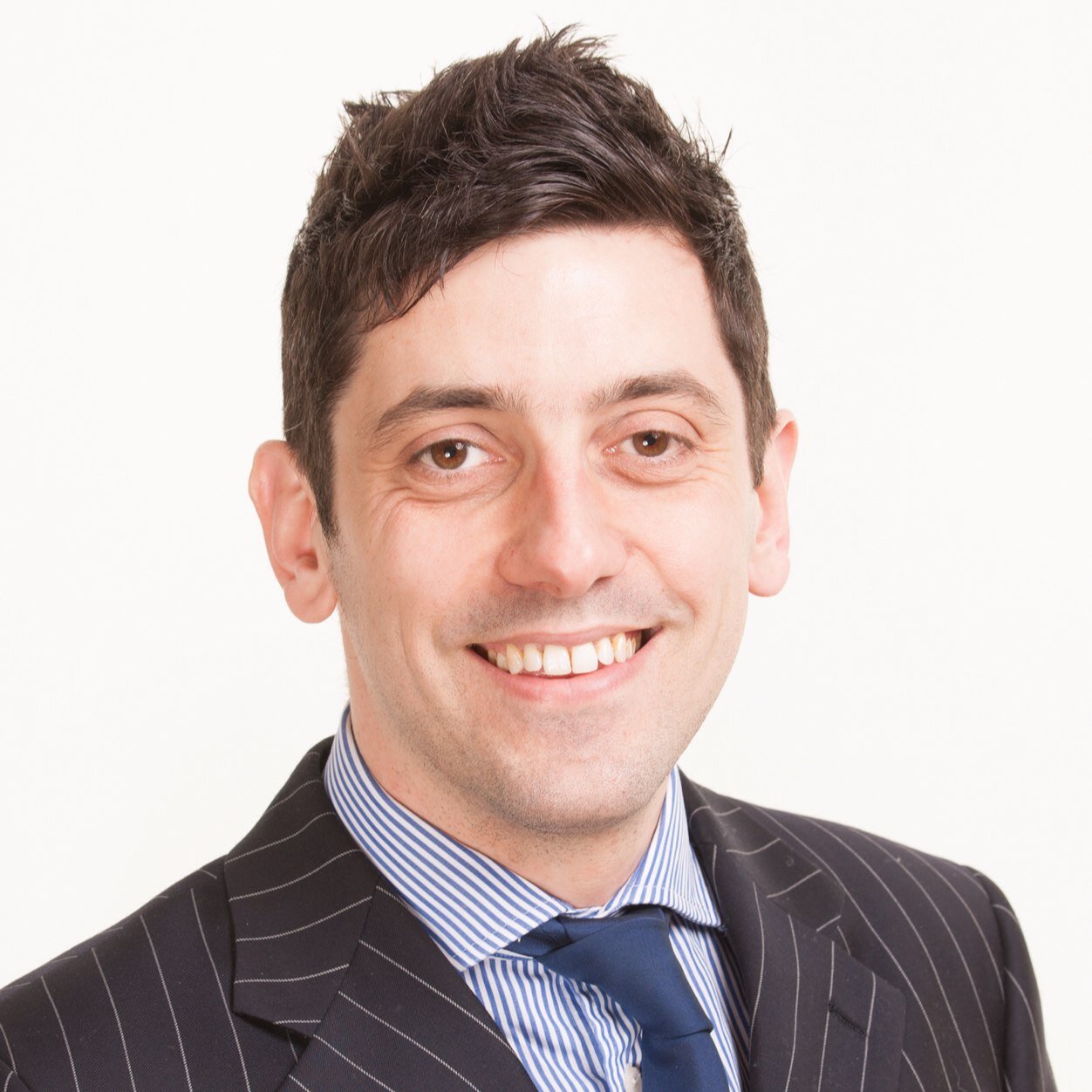 by Alan East, Chair of the Law Society Education and Training Committee.

CLICK HERE
SOLICITORS QUALIFYING EXAM OVERVIEW
31 October 2018

The SRA is looking to introduce a new way of qualifying into the profession: the Solicitors Qualifying Examination (SQE). The Law Society has been representing the profession's views as the SQE policy has been created and continues to do so as the assessments are developed.
The Law Society has now published an overview which outlines what is currently known about the SRA's plans for the SQE and may assist aspiring solicitors, employers, providers of legal education and other organisations offering training in deciding what they can do to prepare at this stage.
While the detail of the SQE assessments is still being developed, there is much that has already been decided by the SRA and approved by the Legal Services Board or which has been the subject of SRA advice.
The full document is available here: https://www.lawsociety.org.uk/law-careers/becoming-a-solicitor/sqe-overview/