KLS members celebrate
South Asian Hertitage Month
Shakeel Malik - Boys & Maughan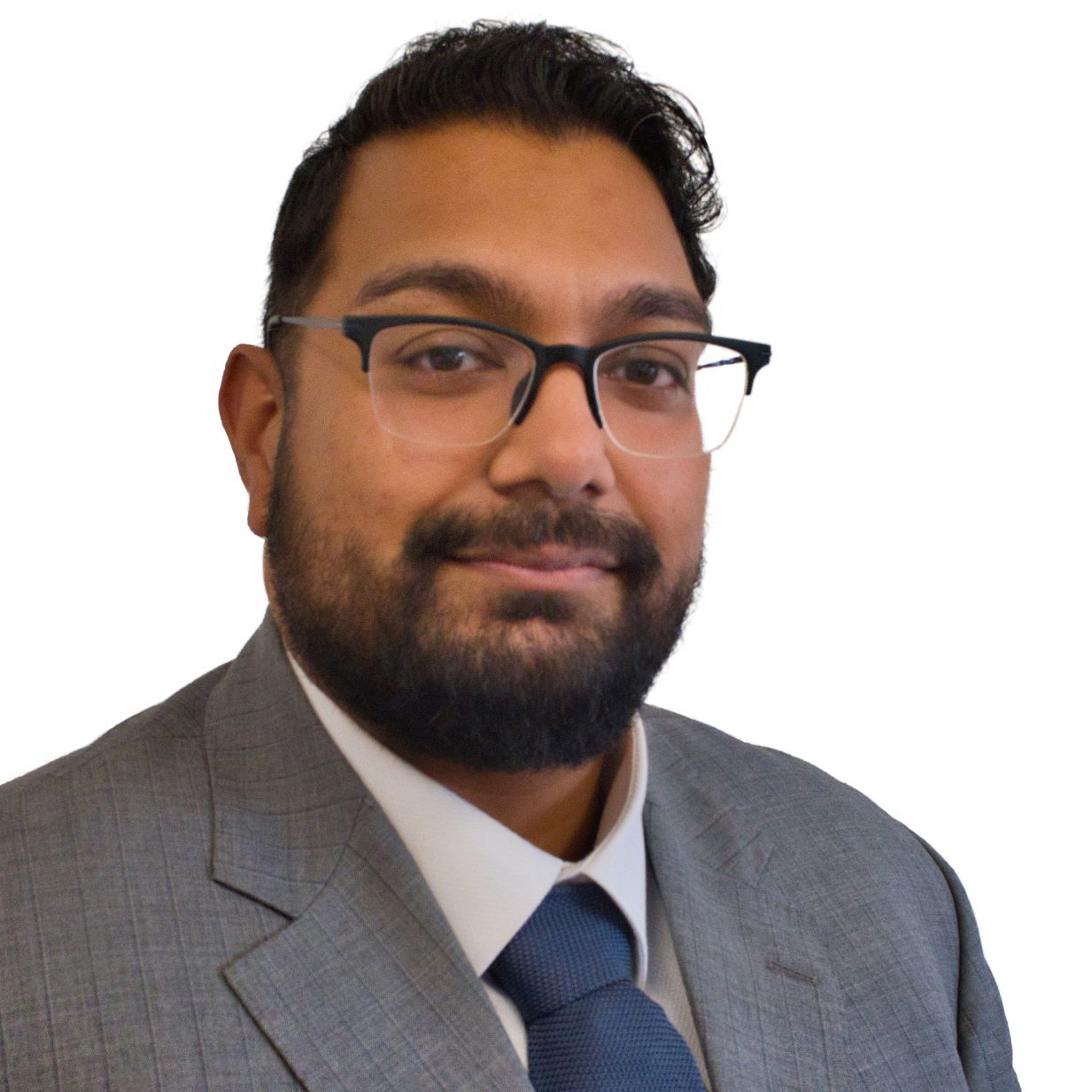 Shakeel Malik, recently promoted to the role of Senior Solicitor, is a fully disciplined family law solicitor and child care law solicitor specialising in situations where social services and local authorities become involved with families. Based at Boys & Maughan's (Legal 500) family office in Hawley Street, Margate, Shakeel frequently encounters circumstances involving the so-called 'toxic trio', domestic abuse, mental illness, and substance misuse. He has acted for vulnerable clients through the Official Solicitor and dealt with cases involving particularly complex and sensitive legal issues including non-accidental injuries and sexual abuse. Shakeel explains: "I am pleased to be part of Kent Law Society's celebration of South Asian Heritage Month given my family originated from Pakistan and particularly because I have an interest in ancient history / civilization and anthropology."
He adds: "As the eldest grandchild, I sometimes pick up stories from members of my family and am struck by the challenges people faced. In 1947, for example, during partition, my family was in West Punjab, the Pakistan area of the province. The process of partition was traumatic and attended by mass migration, as you will probably be aware, and as Muslims, my family were, in some respects, fortunate to not have to move.
"Before this, my maternal grandfather served in the British Indian Army in Italy during the Second World War. My other grandfather emigrated to England shortly after the War and joined the efforts to rebuild the London Docklands. I still have family who live near the Khewra salt mine, which is famous for its production of pink salt, often marketed as Himalayan salt. Skip forward to my childhood, and my paternal grandfather made a mark on the Medway Towns local community when he opened its first halal butchers and grocers. He was viewed as one of the original key members of the South Asian Community in the Medway Towns, which has since flourished. I studied law at university and was the first graduate in my family and am the only solicitor and I often tell the story of how I qualified to help those who are thinking of entering the legal profession.
Monika Cheema - Brachers 
Monika works for Brachers LLp in Maidstone which she joined in April 2022 as a Pralegal in the Commercial Litigation team and ha over six years experience working in legal support roles in both commercial and property law at local Kent firms before joining Brachers and will be commencing my Training Contract with Brachers next month in September.  Monika hails from the punjab in Northern India and comments: "Representation is important to me and I want to help increase awareness and the celebration of South Asian Heritage. And in doing so, it's important to increase my own knowledge ao I'm making time to learn more about South Asian history including the history behind India's Independence day. I am also spending time with family members to learn more about their experiences, especially those who migrated to England, and the experiences of those who are first generation born.
"It was a highlight for me to see that the current Law Society President is a South Asian woman."
Usman Miah - Girlings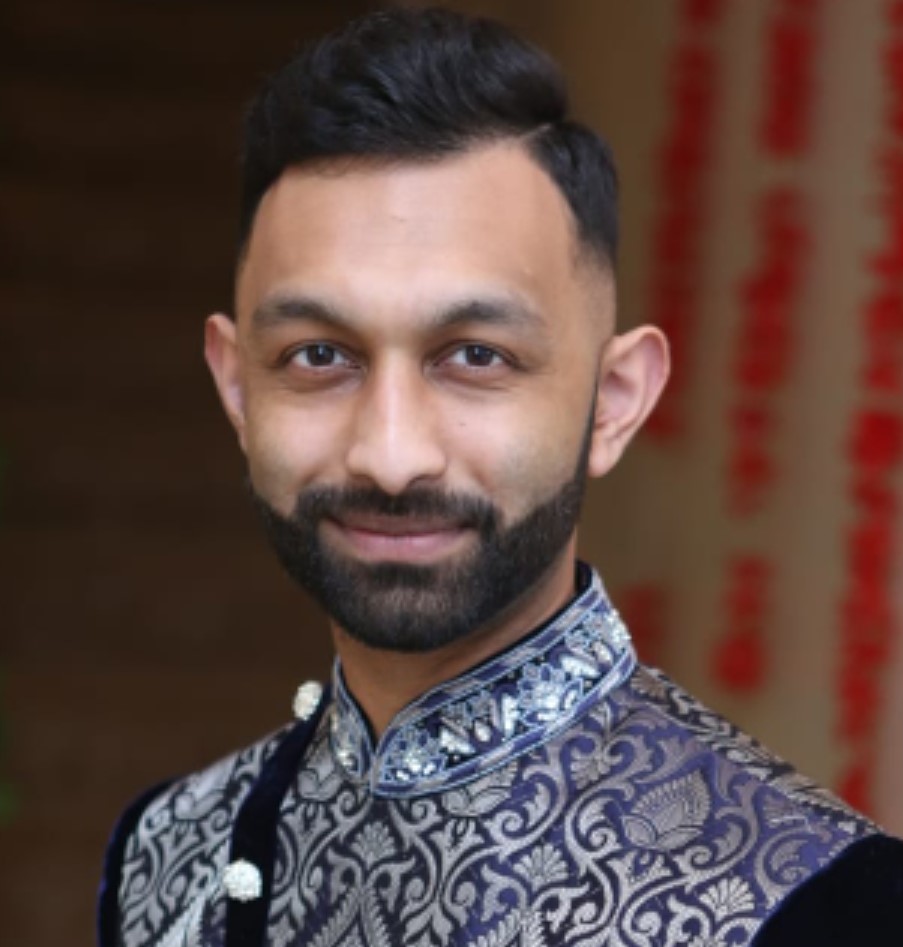 Usman is a solicitor at Girlings in Ashford and specialises in commercial property. He is a second-generation immigrant; his parents were born in Sylhet, a city in eastern Bangladesh and moved to Enland in the 1970s.  He says:  "I celebrated South Asian Heritage Month by taking part in a 'nowka bais', a charity boat race held at London Regatta Centre on Sunday 13 August. Nowka bais is a traditional form of dragon boat style racing in rural villages of Bangladesh and held after the monsoon rains; it reflects many of the customs of the country. It's a fun-filled day that gives people the opportunity to experience Bangladeshi culture that they ordinarily would not have access to, with stalls selling traditional Bangladeshi food, Bangladeshi clothes etc. Most importantly, during the day substantial amounts were raised for various charitable causes in Bangladesh where 68 million of the population lack access to clean water, and 100 million people lack access to basic, safe sanitation facilities."
Ann Nicholas - Robinson Allfree Solicitors
Ann has worked in residential conveyancing for 17 years and is currently working for Robinson Allfree Solicitors in Broadstairs as a senior conveyancing executive and is in the final stages of qualification with the Council for Licensed Conveyaning (CLC).  She says she is fortunate to be part of a forward-thinking firm that fosters and encourages autonomy, wellbeing and personal growth. 
She says: "I was born in the city of Colombo on the West Coast of Sri Lanka in a period where the country was going through a period of civil unrest. Despite witnessing war crimes, and the displacement of family members, my parents were determined to provide me and my siblings with a good education and access to higher education. Eventually, my parents migrated to England and I continued with my education at a college in Canterbury.  As a woman of colour, I have faced many challenges yet also had the privilege of being the first South Asian woman employed in several law firms which paved the way for others.
  As the first Asian woman in my family to have a successful career in law, I can say that, if you too want a career in law, irrespective of your heritage, age, colour or experience, you can have it.
"I am grateful for the opportunity to share my story, and to encourage others to pursue a career in law regardless of background, gender, race, or skin colour. There are numerous routes to qualification ranging from Work Experience, CLC, Cilex to SQE and for anyone starting out in law who doesn't know where to start, please feel free to  contact me.
Pavandeep Kaur Dhillon - Manak Solicitors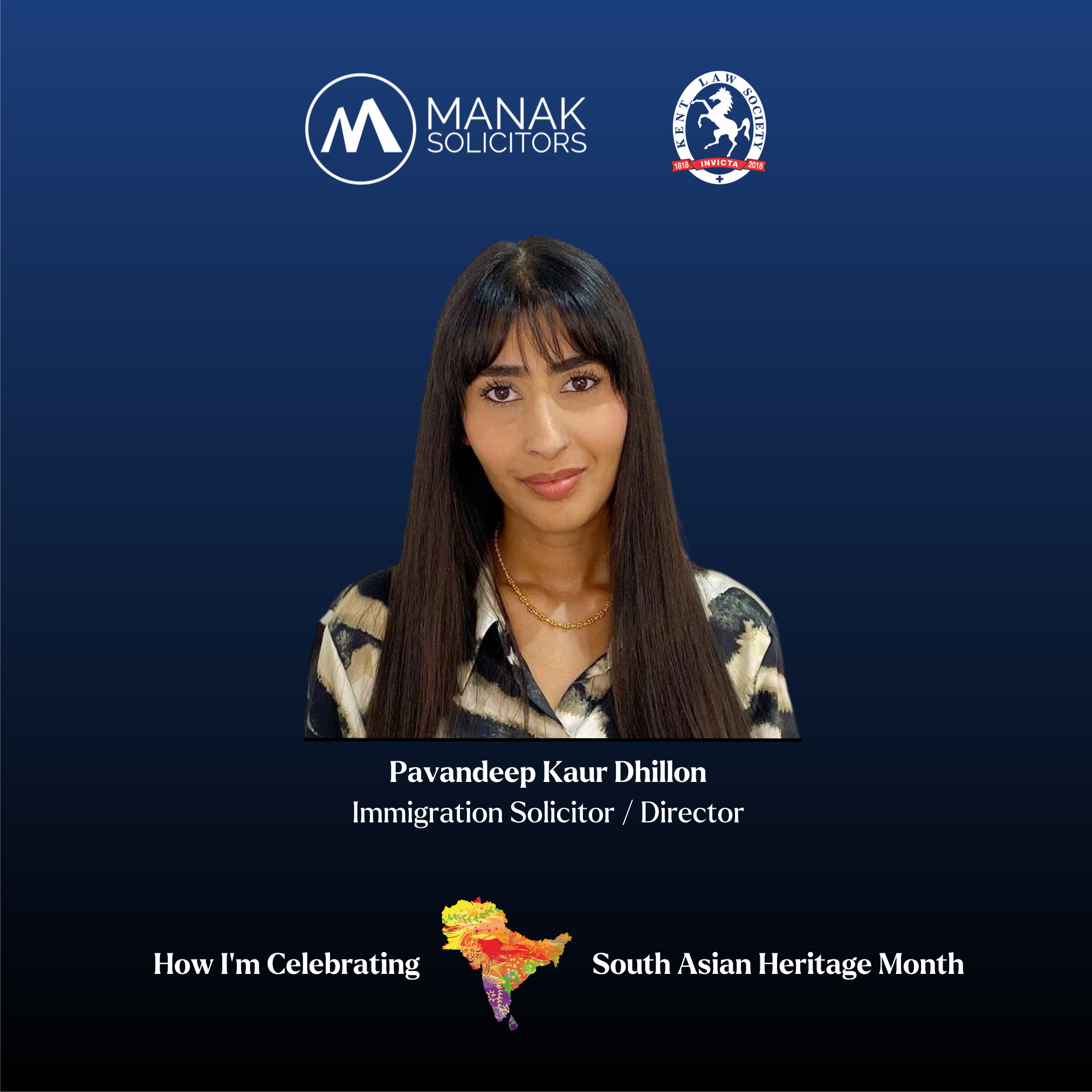 Pavandeep Kaur Dhillon is an award-winning immigration solicitor and Director at Manak Solicitors, a Kent-based firm, she provides her immigration services on a global scale, covering a broad range of immigration services, from business immigration, through to private immigration matters.
She comments: "My story might sound familiar to many other children of immigrants."
Pavandeep's parents were born in Panjab, (Northern India) and migrated to the UK, her father in the 1960s as a pre-teen and worked in Ford as an engine tester for over 40 years; her mum came to the UK in the late 1980?s and stayed home to nurture the family. Both had a strong desire to educate their children.
"My dad worked overtime to feed a family of four and mum taught us spellings as we sat by her on her sewing machine;they encouraged us to gain the knowledge they never had the privilege to learn," explains Pavandeep.
"I studied Panjabi from the age of seven and went on to complete my Panjabi A-Levels too. I always had a natural inclination towards 'Panjabiyat' - the folklore, the colourful traditional dress, the beauty in the language and of my homeland itself. While, at times, I experienced the struggles of 'fitting in', I felt empowered by my Sikh and Panjabi heritage."
Having qualified in immigration law, Pavandeep has used her Panjabi linguistic skills to help her community in times when they felt no one could hear them. As she explains: "I am thankful to be a presenter and co-host on my own Panjabi immigration show on Panjab Radio ? combining my two passions (speaking a whole lot of Panjabi about immigration law!). My story is really my parents' story and a reflection of the sacrifices they made to prioritise my education and knowledge.
"I carry Panjabiyat with me everywhere I go, and I continue to celebrate my heritage through my daily practice."

Jay Sahota - The Masala Mento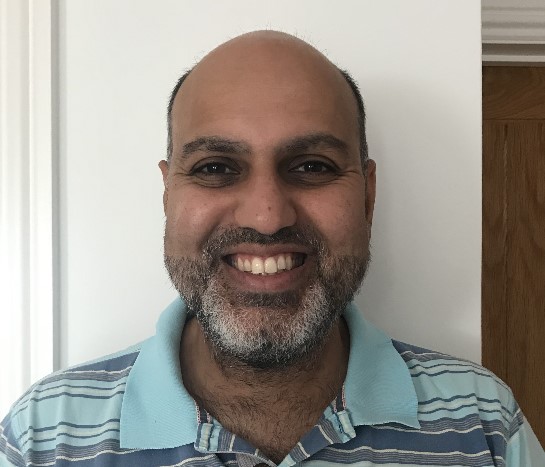 r

"Sat Sri Akal. This is the traditional Sikh greeting. My religion (Sikhism) and culture (Punjabi, Indian) are very important to me and my work as the Masala Mentor enables me to give back to fellow lawyers - serving others being one of the main tenets of my religion. I train and mentor law firm owners to help them make more money, run their firms better, and be less stressed!
"I will be celebrating South Asian Heritage Month by telling others all about it!"

Rabina Shrestha - Girlings PI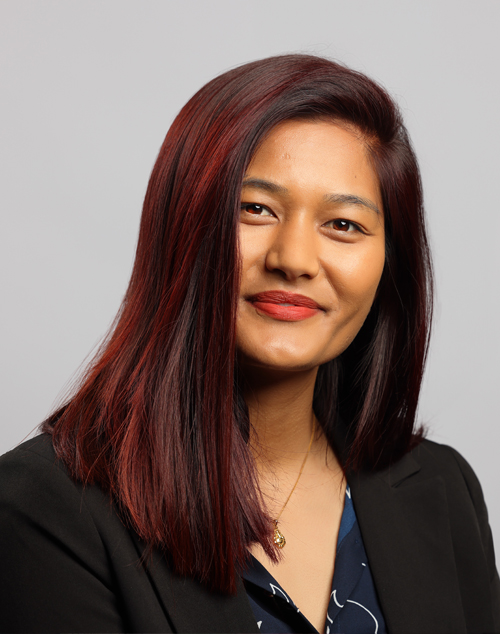 Rabina is a solicitor at Girlings PI and specialises in medical negligence and personal injury claims, covering all types of work including road traffic accidents, accident at work, occupiers' liability and public liability cases.
She says: "I am very pleased to be part of Kent Law Society's celebration of South Asian Heritage month as my heritage has really shaped me into the person I am today. I grew up in Kent but am originally from Nepal and continue to feel a great sense of connection to my country. I have a passion for helping in any way possible, whether through my charity work during Nepal?s biggest earthquake in 2015 to now via a Nepalese recreational run club which I manage. It's called Hamro Run Club and we often take part in challenges to fundraise for the people of Nepal. I have also organised 'female only' runs to encourage more females of colour into running as I believe representation really matters.
"Growing up, I heard stories from my father about the struggles he and his ancestors had, to build a good life, and I feel so privileged to have been given the opportunities I have had. My parents were always keen for us to retain our cultural roots and made sure we spoke Nepali at home. At times, I wanted to be like everyone else but am so grateful I can speak the language as it allows me to communicate with my family back home, especially my grandparents. It has not always been easy to grow up within two culture but know I have managed to make a space for myself.
Rabina continues: "My decision to study law also comes from my upbringing. I am passionate about helping other people and my role allows me to do just that. My aim is inspire those from my background, whether through helping someone get started within the legal field to pushing myself through an ultra-marathon to represent our community.
"South Asian Heritage month allows me to spend time reflecting on the meaning of heritage."